DJI Phantom 4 Pro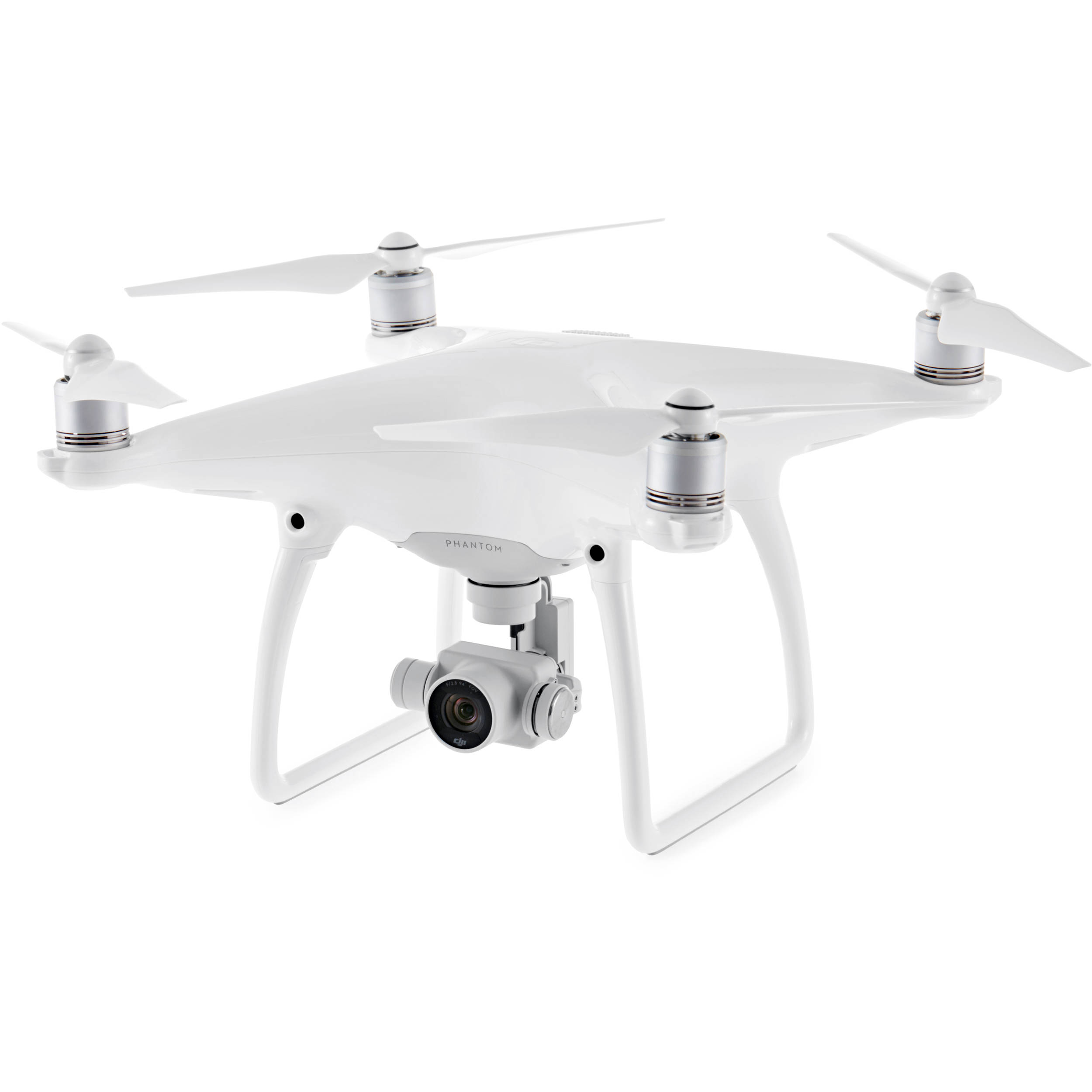 $150.00/Day
$600.00/Week
Description
The Phantom 4 Pro from DJI boasts a 3-axis-stabilized gimbal camera with a 20MP, 1" CMOS sensor capable of shooting up to 4K/60fps video and well as photo bursts at up to 14 fps. The hull has been updated from the previous Phantom 4, now featuring magnesium alloy construction for increased rigidity and reduced weight. The FlightAutonomy system adds dual rear-vision sensors plus infrared sensing for a total of five directions of obstacle sensing and four directions of obstacle avoidance. Compared to the Phantom 4 Advanced variant, the Pro features the noted four, rather than two, directions of obstacle avoidance and offers a 5.8 GHz channel for the Lightbridge link, in addition to 2.4 GHz.
Must have FAA Certification to rent.
$150 / day.
$250 / 3 days.
$350 / week.
Includes:
Controller/Monitor:
128G micro SD Card.
3 batteries w/charger.
ND filters
Pelican Case for transport.
Specs
Performance
Maximum Horizontal Speed S-Mode: 45 mph (72 km/h)
A-Mode: 36 mph (58 km/h)
P-Mode: 31 mph (50 km/h)
Maximum Ascent Speed S-Mode: 19.7 ft/s (6 m/s)
P-Mode: 16.4 ft/s (5 m/s)
Maximum Descent Speed S-Mode: 13.1 ft/s (4 m/s)
P-Mode: 9.8 ft/s (3 m/s)
Hovering Accuracy Vertical:
Vision Positioning: 0.3' / 0.1 m
GPS Positioning: 1.6' / 0.5 m
Horizontal:
Vision Positioning: 1' / 0.3 m
GPS Positioning: 4.9' / 1.5 m
Maximum Tilt Angle S-Mode: 42
A-Mode: 35
P-Mode: 25
Flight Time Up to 30 minutes
Flight Control System
GNSS GPS
GLONASS
Vision Positioning
Velocity Range Up to 31 mph (50 km/h) at 6.6' (2 m) above ground level
Altitude Range 0 to 33' / 0 to 10 m above ground level
Operating Range 0 to 33' / 0 to 10 m above ground level
Obstacle Sensory Range 2 to 98' / 0.7 to 30 m
Field of view (FOV) Horizontal: 60
Vertical: 54
Detection Frequency 10 Hz
Operating Environment Surfaces with clear patterns and adequate lighting (> 15 lux)
TOF Sensing System
Obstacle Sensory Range 0.6 to 23' / 0.2 to 7 m
Field of View Horizontal: 35
Vertical: 10
Detection Frequency 10 Hz
Operating Environment Surface with diffuse reflection material, and reflectivity > 8% (such as wall, trees, humans, etc.)
Transmitter (Remote Controller)
Frequency 2.400 to 2.483 GHz
5.725 to 5.850 GHz
Communication Distance 4.3 miles / 7 km
Operating Current 2.4 GHz: 23 dBm
5.8 GHz: 30 dBm
Power Consumption 1.2 A at 7.4 V
Battery Type: Built-in
Chemistry: Lithium-ion polymer (LiPo)
Capacity: 6000 mAh
Configuration: 2S
Mobile Device Holder Compatiblity: Tablets and smartphones
Operating Temperature 32 to 104F / 0 to 40C
Camera
Sensor 1" CMOS
Effective Pixels 20 million
Lens FOV (Field of View): 84
Focal Length: 8.8 mm / 24 mm (35 mm format equivalent)
Aperture: f/2.8 - f/11
Focus Distance (Auto Focus): 3.3' (1 m) to 8
Photo Resolution Still Photo Mode:
3:2 Aspect Ratio: 5472 x 3648
4:3 Aspect Ratio: 4864 x 3648
16:9 Aspect Ratio: 5472 x 3078
Video Resolution 16:9 Aspect Ratio:
5248 2952
3840 2160 at 24/25/30p
2720 1530 at 24/25/30p
1920 1080 at 24/25/30p
1280 720 at 24/25/30p
3840 2160 at 48/50p
2720 1530 at 48/50p
1920 1080 at 48/50/60p
1280 720 at 48/50/60p

17:9 Aspect Ratio:
4896 2592
4096 2160 at 24/25/30/48/50p
ISO Range Video: 100 to 3200 (Auto); 100 to 6400 (Manual)
Photo: 100 to 3200 (Auto); 100 to 12800 (Manual)
Shutter Speed Mechanical:8 to 1/2000 second
Electronic Shutter:8 to 1/8000 second
Photo Modes Burst Shooting: 3/5/7/10/14 frames
Auto Exposure Bracketing (AEB): 3/5 bracketed frames at 0.7 EV Bias
Interval: 2/3/5/7/10/15/30/60 second
Video Formats H.265:
DCI 4K (4096 x 2160): 24/25/30p at 100 Mbps
UHD 4K (3840 x 2160): 24/25/30p at 100 Mbps
2.7K (2720 x 1530): 24/25/30p at 65 Mbps
2.7K (2720 x 1530): 48/50/60p at 80 Mbps
Full HD (1920 x 1080): 24/25/30p at 50 Mbps
Full HD (1920 x 1080): 48/50/60p at 65 Mbps
720p (1280 x 720): 48/50/60p at 35 Mbps

H.264:
DCI 4K (4096 x 2160): 24/25/30/48/50/60p at 100 Mbps
UHD 4K (3840 x 2160): 24/25/30/48/50/60p at 100 Mbps
2.7K (2720 x 1530): 24/25/30p at 80 Mbps
2.7K (2720 x 1530): 48/50/60p at 100 Mbps
Full HD (1920 x 1080): 24/25/30p at 60 Mbps
Full HD (1920 x 1080): 48/50/60/120p at 80 Mbps
720p (1280 x 720): 24/25/30p at 30 Mbps
720p (1280 x 720): 48/50/60/120p at 45 Mbps
Photo Formats JPEG
DNG (raw)
JPEG and raw
Recording Media Type: microSDHC/SDXC card up to 128 GB Format: FAT32 / exFAT
Supported File Systems: FAT32 (up to 32 GB); exFAT (over 32 GB)

Note: Write speed of 15 MB/s and Class 10 / UHS-1 or faster card required
Operating Temperature 32 to 104F / 0 to 40C
Gimbal
Number of Axes 3 (pitch, roll, yaw)
Control Range Pitch: -90 to +30
Angular Speed Pitch: 90/second
Control Accuracy 0.03
Flight Battery
Chemistry Lithium-ion (LiPo)
Capacity 5870 mAh / 89.2 Wh
Configuration 4 S
Voltage 15.2 V
Weight 1 lb / 468 g
Charger Voltage:17.4 V
Rated Power:100 W
Charging Temperature Range 14 to 104F / -10 to 40C
Maximum Charging Power 100 W
General
Operating Temperature 32 to 104F / 0 to 40C
Diagonal Size 13.8" / 350 mm (without propellers)
Weight 3.1 lb / 1.4 kg (with propellers and battery)